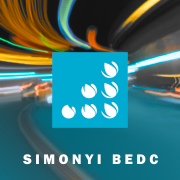 We are a space independent knowledge based regional economic center of gravity interwoven with the international economic centers of gravity through our communities of practice.
We are driven by the embedded knowledge and competencies of our members, partners and communities. We are a project network developing through internal processes that are built on our members' development projects focusing on measurable outcomes of  innovation and high impact commercialization.
We have a combined focus in offering a general service BUSINESS INCUBATION,  to our members arriving at any stage of their life cycle as owners of high impact ideas, scalable social or economic assets. We help our members MOVE TECHNOLOGY OUT OF THE LAB AND INTO THE MARKETPLACE; providing a powerful range of ENTREPRENEURIAL RESOURCES and enhanced innovation capacity for business owners at all stages of personal and business development. We strive at learning and creating together with our stakeholders. We aim at investing efforts into educating a NEW GENERATION OF BUSINESS FOUNDERS AND CREATIVE THINKERS.
Vision: "We are a self-sustaining, university driven entrepreneurship ecosystem that allows the interaction of all actors of the socio-economic environment of the region interwoven with the international economic centers of gravity through our communities of practice."
Mission: "Facilitate the innovation ecosystem of the University of Pecs and its region by developing entrepreneurial capacity through stimulating meaningful interactions, participation in events and co-creating programs, which prepare the soil for innovation amongst the university and non-university members of the socio-economic environment."
Main objectives
Simonyi BEDC to achieve its mission offers educational program imbedded in the regular curriculum and outside in the form of extracurricular activities to all students, faculty members at the University of Pécs to enhance entrepreneurial opportunities for them and for other actors in the region. The main objectives include the following:
Offering degree and non-degree programs to students in the field of entrepreneurship on the University level to expand entrepreneurial opportunities;
Integration practice oriented, action, and transformative learning methods in the curriculum at all levels across disciplines to develop entrepreneurial culture of students;
Facilitating interdisciplinary interaction of students and faculty members outside the class to stimulate creative and innovative thinking;
Opening the University to all actors of the region by integrating their business and non-business problems into class activities to facilitate co-learning and co-creation;
Re-activating Alumni, regional entrepreneurs, businesses in the regional ecosystem by involving them in the framework of a structured mentoring and ambassadorship program;
Empowering students across all disciplines to seek opportunities, organize their professional activities and to come forward with meaningful, high impact initiatives.
Simonyi BEDC to accelerate entrepreneurial activities in the region and to enhance its socio-economic impact coordinates its integrated Simonyi BEDC Entrepreneurship Ecosystem that allows Simonyi BEDC to involve different stakeholders in its education programs in a systematic manner.